Foreign currencies delivered to your doorstep
Singapore's first & largest online money-changer, licensed by the
Monetary Authority of Singapore
Better value than
95%
of money-changers
Just
2 mins
to place an order
Pay Online & Skip the ATM Queue
Bank Transfer/PayNow, or any of the following: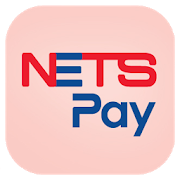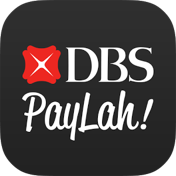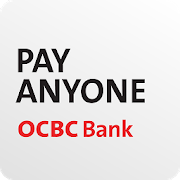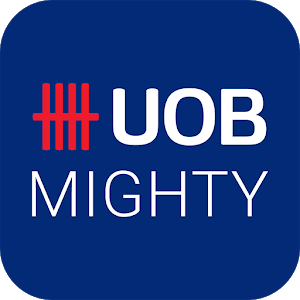 Credit Card for non-currency orders:



Currencies on Sale (better than interbank)
We're currently selling these currencies at rates even better than the wholesale interbank rates (e.g. rates you see from Google, XE).
COST IN SGD

Currency
Exchange rate

Thin Margin

Credit card
Thin Margin
Interbank

Visa Card

Master Card

TWD 50,000
22.98
22.85
2,175.81

2,260.08

+84.27

2,261.78

+85.97

KRW 1,500,000
872.4
864.7
1,719.39

1,792.20

+72.81

1,789.11

+69.72

INR 100,000
50.82
50.63
1,967.73

2,041.36

+73.63

2,039.71

+71.98

CNY 10,000
5.070
5.060
1,972.39

2,040.16

+67.78

2,040.88

+68.50
Based on latest exchange rates available from Thin Margin, Visa, Mastercard, and a median credit card fee of 3.0%. Interbank exchange rates are refreshed hourly.
Create your Order
Add your Currency
Exchange Rates
< S$2,500
1 SGD = 22.98 TWD
≥ S$2,500
1 SGD = 23.01 TWD
Note: Rates are live and may move anytime.
Minimum order of SGD 400 per currency, and free delivery for orders above SGD 2,000 or if you buy at least 1 SIM card or travel insurance.
---
Add your SIM Card
Get the Thin Margin Travel SIM Card delivered to your doorstep. Skip the airport queue and start surfing once you land!
Covers 18 destinations including Taiwan.
Only 1 SIM card needed for a multi-country trip. Click here for the activation guide and full list of destinations.
---
Add your Travel Insurance - Journey Assist™
Flight delay/cancellation
Unlimited evacuation coverage
Overseas medical expenses
24/7 medical assistance
Refer to the Policy Wording for full details on policy terms and coverage.
Journey Assist™ is underwritten by Chubb Insurance Singapore Limited and issued by Thin Margin Private Limited.
Where are you travelling to?
Philippines
Thailand
Vietnam
Asia Pacific (excluding Nepal/Tibet)
ASEAN
Australia
China
Hong Kong
India
Japan
Macau
Mongolia
New Zealand
South Korea
Sri Lanka
Taiwan
Timor-Leste
Worldwide (excluding Cuba, USA/Canada)
All of the world, except Cuba, USA, and Canada
Worldwide (excluding Cuba)
All of the world, except Cuba
Please note that the departure has to originate from Singapore, and there is no limit to the number of countries covered in the same journey. Please select the furthest country if you're travelling to multiple countries.
How It Works
Choose your currency
Rates may move by the time you arrive at the store.
We lock in exchange rates for you for 20 minutes to make payment.
Choose your delivery date & time
Spend money & time to travel to the store.
We deliver your currencies within your chosen timeslot, from 9AM to 9PM, with a 100% on-time fulfilment rate.
Pay online
Queue up at the ATM.
Pay online from the comfort of your own home.
Why Thin Margin
Save Time
Your time is precious. Don't waste it queuing at a store and ATM. We deliver right to your doorstep at competitive rates.
Save Money
Convenience doesn't have to come with a high price. We offer extremely competitive rates, and you'll still earn rewards over time!
Safe & Secure
You don't have to carry money around; we'll bear all the risks for you, and we are regulated by the Monetary Authority of Singapore (MAS).
Trust and Security
We understand that delivery of foreign currencies is a completely new concept; we are Singapore's first online money-changer after all. The first thing we'd like you to know is that customers do not bear any risk of delivery; Thin Margin is fully responsible for getting the currencies safely to your doorstep. We have delivered millions of dollars safely and timely!
Regulated by MAS
We are licensed and regulated by the Monetary Authority of Singapore (MAS).
Segregation of Funds
We ensure that your funds are completely segregated from our business funds, and will only be used to complete your order.
PDPA Compliant
We use your data only in accordance with the requirements of Singapore's Personal Data Protection Act (PDPA), and will never share any of the data without your consent.
Use the promo code 2OFF to enjoy S$2.00 off your first currency order.
Looking for travel insurance? Use the promo code TRAVELTM to enjoy 20% off.
Note: Use your desktop for a better browsing experience.